Some facts about 1080 operations
1080 is the only toxin currently registered for use on mainland New Zealand as suitable for aerial targeting of possums.
Aerial application of 1080 using helicopters is a carefully planned process, targeting and avoiding specific areas and boundries using GPS technology.16 Aerial targeting is an essential part of the strategy for reaching areas that are inaccessible or dangerous by land, and protecting TB-free areas throughout the country by creating an effective buffer zone from TB-infected areas.
Ground-based operations are used in about two thirds of the areas where AHB, the Department of Conservation (DOC) and regional councils have identified that possum control is neccessary. Very strict notification procedures are followed prior to all 1080 operations, including the approval of the local public Medical Officer of Health.17
Dogs are very vulnerable to 1080, up to ten times more so than other animals. Dog owners are warned to keep their dogs well away from 1080-treated areas.
In spite of careful procedures, including extensive signposting, occasional dog deaths do occur. Where there is any possible risk, muzzles should be used to protect dogs from eating baits or poisoned carcasses. If a dog inadvertently ingests 1080, it should be taken to a vet immediately. Acetamide has proven an effective emetic and should be administered as soon as possible.18 Farmed mammals and other introduced domestic mammals are also vulnerable to 1080 if they gain access to the baits.
While DOC, AHB and regional councils are all bound by very strict operational regulations and procedures, from time to time accidental poisoning of non-target animals does occur. Avoiding such incidents is a high priority goal and to this end protocols and operating practices are subject to rigorous review and continuous improvement.
The organisations that use 1080 have always been very concerned to ensure that it effectively targets the introduced pests and has minimal impact on native species which they are trying to protect. For example, 30 years ago a standard operation used around 30kg of un-dyed carrot bait per hectare. Today a standard operation would use between 1.5kg and 3kg of dyed ceral bait. Landcare is carrying out research for DOC and AHB to reduce the sowing rate down to just 0.25kg per hectare.19
Alternatives to 1080
The supporters of this website are also supportive of ongoing research into finding alternative methods of controlling possums and other mammalian pests. If we had a choice we would not use some of the toxins that are used to control target pests. Use of any type of toxin involves ethical issues and trade-offs, for example with regard to its humaneness relative to its effectiveness and also the suffering target pests inflict on their prey. Unfortunately, effective solutions involve tough choices, particularly when we are dealing with a major, human-induced threat to our biodiversity and our economy. We have to choose between feeding native and often rare species to introduced pests, or killing the pests so that the native species can survive. We have the same issues with regard to protecting our stock from Bovine TB. We have international as well as national responsibilities to ensure survival of our native species and to protect our farms from disease, and no one can fulfil those responsibilities on our behalf.
Scientists, farmers and conservationists are widely united in the view that for now, 1080 is the best solution we have, and until such time as an effective alternative is found, it must remain a key component of New Zealand's overall pest control strategy.
gdfgd
Download Factsheet Here

SUPPORTING ORGANISATIONS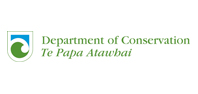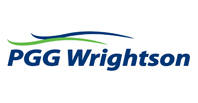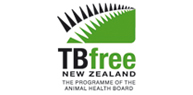 LATEST
1080 drop to cover 700,000 ha

Nelson Mail

An increase in rat numbers has prompted DOC to push ahead with planned 1080 operations in the South Island.

...read more

Aerial 1080 drop welcomed

The Southland Times

A trust set up in the lower Hollyford Valley to bring back native flora and fauna has welcomed DOC's decision

...read more

DOC to go ahead with 1080 aerial drops

The Southland Times

The Department of Conservation will go ahead with a proposed 1080 aerial drop in the Dart, Routeburn and Caples valleys tod...read more

1080 attack on rats is over in the park

The Nelson Mail

An aerial drop of 1080 pellets over 11,289 hectares in the Abel Tasman National Park has been completed

...read more

Pest control kickstarts forest park's restoration

The Dominion Post

Rats and possums have taken advantage of bumper food supplies to breed at higher rates than usual

...read more

1080 operation begins, minus protests

The Southland Times

Protesters are expected at a 1080 drop at Piano Flat in northern Southland next week but none were present yesterday morning...read more

Aerial pest control programme boost whio population

Scoop.co.nz

A study of whio/blue duck in eastern Kahurangi National Park has shown the benefits rearing ducklings in wildlife faci...read more

1080 has no impact on morepork

Voxy.co.nz

A joint project between TBfree NZ and the Department of Conservation (DOC) showed no effect on native ruru

...read more

Smith defends 1080 approach

The Southland Times

Environment Southland has copped flak for failing to consult with the public

...read more

DOC plans biggest 1080 drop

Radio New Zealand

Plans for the biggest 1080 drop to date are almost complete and the Department of Conservation will confirm within weeks the exact areas...read more

'Mega-mast' leads to massive drop of 1080

Otago Daily Times

The Department of Conservation will increase its 1080 coverage sevenfold this spring to fight an oncoming plague of rats, ...read more

Rangitoto Range TB control benefiting native wildlife

Voxy.co.nz

TBfree New Zealand is working with environmental groups to stamp out pests in the Rangitoto Range to control bovine t...read more

Bird count in Taradale sets base line

Voxy.co.nz

A bird count was completed in two possum control zones around Taradale last month. The bird count will set a base line against which ...read more

Parties agree on Wairarapa 1080 drop

Wairarapa News

The biggest ever single 1080 operation in Aorangi Forest Park is about to go ahead thanks to the collaboration of groups that have...read more

Hawke's Bay TB control benefiting native wildlife

Voxy

Farmers and environmentalists alike are touting the benefits of planned aerial bovine tuberculosis (TB) control operations ...read more

What are the eight sites in Southland and the Caitlins?

Department of Conservation

Iris Burn valley What are we protecting? A healthy but vulnerable population of critically

...read more

The Stoat in NZ: Cute Mass Murderer

Seven Sharp (TVNZ)

The stoat in NZ's biggest killer of all. They are rapidly munching our native birdlife.

...read more

More protection from pests for Kaitoke/Hutt River Catchment

Voxy

Greater Wellington Regional Council this week began consulting with neighbouring landowners and recreational user gro...read more

Caitlins mohua population 'recovering well' after 1080 drop

The Southland Times

The birdsong of the vulnerable mohua is being heard in greater chorus in the Catlins after a 1...read more

DOC rejects claims anglers at risk from 1080

Scoop

The Department of Conservation says it is concerned by unsubstantiated claims from a freshwater fishing lobby group that anglers ar...read more

Aerial 1080 best option

Wanganui Chronicle

For some people 1080 is a dirty word, but not me. I worked for Department of Conservation (DOC) for more than 10 years and learnt a lot abo...read more

New 1080 plan 'has to happen'

Nelson Mail

The Nelson branch of Forest and Bird has reiterated its stance in favour of 1080

...read more

Bird battle needs bigger budget

Dominion Post

It would be easy for our Wellingtonians to get the wrong idea about native birds.

...read more

Nature's future is the winner

Dominion Post

New Zealanders face a stark choice about the future of our indigenous plants and animals.

...read more

1080 deployed to deal with 30 million more rats

New Zealand Herald

The pest poison 1080 will be used to deal with an expected explosion in rat ...

...read more

No more possums in 1080 zone

TVNZ

An aerial 1080 operation in the Coromandel Peninsula has been hailed as "phenomenally successful"

...read more

Review shows 1080 rules are working well - EPA

Voxy

The latest figures show that people who use 1080 poison

...read more

Beech 1080 blitz possible: DOC

Otago Daily Times

A 1080 poisoning programme may be needed in Otago's beech forests next year to protect endangered species from a pote...read more

DOC considering more 1080 drops

Radio New Zealand News

The Department of Conservation says more 1080 poison could be used in certain areas of the South Island

...read more

Pest-control drops in full swing

Waiarapa News

Project Kaka's second aerial operation

...read more

1080 drop to counter high weka death rate

The Marlborough Express

Half the adult weka in an area where

...read more

Kuhurangi 1080 poison drop to start

Stuff National

1080 poison will be used in Kahurangi National Park

...read more

1080 poisoning programme aims to wipe out bovine TB

Stuff National Malborough Express

The Animal Health Board plans to fly poison pellets containing 1080 ove...read more

1080 is 'still best' for some things

Stuff National

Project Janszoon director Devon McLean said while he'd

...read more

Tasman close to TB milestone

Stuff National

Tasman district is wi...read more

Our birdsong needs public's backing

New Zealand Herald

Every day our precious native species are ravaged by predators

...read more

Fresh attacks over use of 1080

newstalkZB

New Zealand First has mounted a fresh attack on the use of...read more

Why 1080 is a dirty word

Stuff National

The conversation about conservation and the use of 1080 in New Zealand

...read more

We need to use more 1080

The New Zealand Herald

Forest & Bird has backed renewed calls by the Parliamentary Commissioner for the Environment for more use of 1080

...read more

Final mop up of possums

Otago Daily Times

The last possums hiding on Otago Peninsula will be hunted down using specially trained sniffer dogs

...read more

1080 drop planned for Tararua Range

NZ Farmer

Possums, rats and stoats in a 7000-hectare stretch of the western flanks of the Tararua Range will be

...read more

Poison-laced dog roll find in King Country forest

Stuff National

Authorities are concerned the dog roll was deliberately left in the Pureora Forest Park to target dogs

...read more

Does 1080 harm Taupo's native falcons?

Waikato Times

The effects of 1080 on NZ native falcon is the focus of a new 3-year study

...read more

Greener island a tribute to hard work

New Zealand Herald

To rid Rangitoto Island of the pests that were annihilating its pohutakawa

...read more

Taking out pests can only help birds

Wairarapa Times-Age

Many people associate 1080 with possum control

...read more

Waikato's 1080 debate is still raging

Waikato Times

Science can't seem to win the aerial 1080 debate

...read more

Te Kopia possum control results 'continue to shine'

Voxy - Press Release

The latest stage of possum control in the Paeroa ranges and surrounding

...read more

Protecting kiwi when setting possum traps

DOC

Possum trapping increases during winter and with the season fast approaching it is

...read more

Senior UK minister praises NZ TB control programme

Animal Health Board

"I have come away with enormous admiration

...read more

Can New Zealand really be pest-free?

Dominion Post

Scientist Paul Callaghan's ...read more

Locals join race for survival

Whanganui Chronicle

Survival has been helped by a 1080 poison bait drop that has the effect of killing predators.


...read more

Poisoning planned as rabbits go to town in Wanaka

Otago Daily Times

Particular areas of concern around Otago were the Strath Taieri, parts of North Otago, coastal s

...read more

Coromandel residents oppose DoC 1080 drop

RadioNZ

DoC has announced its intention to distribute the poison over 4500 hectares of conservation land

...read more

Paws for thought

The Hutt News

The reason birds are flourishing is

...read more

"1080 working well" - Arthur Hinds

Waikato Times

Three 1080 airdrops - in 2006, 2009 and 2011 - had produced "stunning results" on his 454-hectare propert...read more

1080 aerial drop for Paeroa ranges

Taupo Times

Click here for information on the upcoming possum control operation planned for the Paeroa Ranges

...read more

Summit on quest of answers on pest control

Central South Island Farmer

Part of DOC's agenda is whether we can find new ways of controlling rodents, ...read more

Aerial drop of 1080 has cut TB cases

Oamaru Mail

The original aim of the AHB was to lower TB infected herds to fewer than two herds in every 100 and thi...read more

Introduced predators - by the numbers

Stuff

26,000,000 native birds (and eggs) estimated to be killed by predators in New Zealand every year. 11,00...read more

Water Safe After 1080 Drop

NIWA

We've seen a number of letters in the media recently expressing concerns about the safety of 1080 to drinking water. In fact, 1080 has nev...read more

Aerial 1080 Urged

Marlborough Express

DOC has applied for a 10-year consent for aerial 1080 drops over 4500 hectares in the Mt Stanley area of Tennyson Inlet, to protect bush...read more

1080 Drop Planned for Wainuiomata

The Dominion Post

Greater Wellington regional council and the Animal Health Board will join forces later this month to put nearly 30,000 hec...read more

Quantifying the Benefits of Ling-term integrated Pest Control for Forest Bird Populations

New Zealand Ecology

A new research paper by DOC scientists Colin O'Donnell and...read more

'Predator-Proof' Fence Soon to Protect Haven

Marlborough Express

Best of luck to this community conservation initiative in Pelorus Sound as they begin building their ...read more

1080 Poison: No Effective Alternative Avaliable

Waikato Times

Federated Farmers' James Houghton explains why 1080 is vital to controlling conservation pests and the disea...read more

Study Suggests Increasing 1080 in Rabit Bait

Otago Daily Times

Increasing the concentration of 1080 in carrot bait for rabbits from 0.02%, to the possum level of 0.08 to 0.01...read more

New 1080 Study Challenges Claims About Impacts on Native Wildlife

Media release

A recent University of Otago study into the effects of a 1080 posion operation challenges clai...read more

Let's Imagine a Pest-free New Zealand

New Zealand Listener

In the latest edition of the Listener, editor Pamela Stirling urges each and every New Zealander to take up Sir...read more

Sir Paul Callaghan's Crazy Idea

New Zealand Listener

In his final lecture, Sir Paul left behind an idea whose time has come: clearing the land of invade

...read more

Alluring Love Rats in Uni Research

Stuff.co.nz

Pest eradication isn't traditionally a sexy subject, but an alluring love rat could be a pote...read more

Editorial: Vigilance Key to Saving Wildlife

The Southland Times

Less than a year after DOC used an aerial application of brodifacoum to eradicate the rat plague on Ulva Islan...read more

Hamilton Halo Model 'could Be Replicated

Waikato Regional Council

Targeted pest control (including 1080) at selected tui breeding sites around the Hamilton has lead...read more

Call for More 1080 Use

The Press

Forest & Bird tells ministers the continued use of 1080 poison is crucial to ongoing conservation attempts and is the only tool we...

...read more

Project Kaka: Tararua Nature Recovery

Department of Conservation

In late 2010, the Department of Conservation (DOC) and the Animal Health Board (AHB) conducted the first in a...read more

Fracking, Bills & Dirty Streets

The Marlborough Express

In this recent letter to the Marlborough Express, former MAF chief veterinary officer Dr John Hellstrom explains h...read more

Survey to Help Reverse Kereru Decline

Scoop

1179 Kereru sightings were recorded during Forest and Bird's nationwide Kereru count last week.

...read more

Poison Vital in Pest Control

Green Party

In her speech against the Game Animal Council Bill in Par...read more

Poison Vital in Pest Control

The Gisborne Herald

In today's Gisborne Herald F&B Local Branch chair, Grant Vin...read more

Whanganui National Park Biodiversity Wor Underway

Voxy

DOC, Horizons Regional Council and the Animal Health board are working together to manage possums across more than 15 0...read more

Kereru Count

Kiwi Conservation Club

The KCC Kereru Count kicked off on Sunday. You've got until next Sunday to submit your sightings.

...read more

Improvement in Mohua numbers

Otago Daily Times

Rare bird are thriving in Otago thanks to aerial 1080 and other pest c...read more

Proper Use of 1080 Poses a Low Risk to Human Health

Food Saftey

1080 is a water-soluble, naturally occurring toxin found in some plants that probably evolved to deter browsin...read more

Endangered Species

TVNZ's Breakfast

Around 2,700 species in NZ are classifies as threatened, yet only 12% of our conservation land is under any form of pest control.

...read more

1080 Drop in Waipoua Blitzes Rats, Boost Birds

Radio New Zealand

Department of Conservation rangers say it has been a brilliant breeding season for the birds in Waipoua Kauri...read more

Annual Report on the Aerial Use of 1080

Environmental Protection Authority

Did you know that aerial application of 1080 accounted f

read more

Water Safe After 1080 Drop

NIWA

NIWA provides some pretty convincing evidence that 1080 isn't poisoning our waterways.

...read more

1080 Frequently Asked Questions

Forest and Bird

Forest & Bird have developed this great FAQ sheet about 1080. Wor...read more

Tackling Ignorance About 1080

NZ Ecological Society Newsletter

The lead story in the latest NZ Ecological Society Newsletter discusses the need to tackle the ignoran...read more

DOC Scientist on Whiting O'Keefe Paper on 1080 and Birds

Science Media Centre

Department of Conservation statistician Ian Westbrooke

...read more

Observing the Transit of Venus

New Zealand Listener

2011 is the Ineternational Year Of Chemistry

...read more

The Post-Election Outlook on Our Conservation Lands

Forest & Bird

A great summary by Forrest & Bird Conservation Ad

...read more

New Zealanders Make Mark on Conservation

...read more

DOC Cutbacks ' Will Lead to Extinctions'

Stuff.co.nz

Animals teetering on t<...read more

Peter Dunne Looks Ahead

The Wellingtonian

Peter Dunne backpeddles on 1080

...

read more

Serious Wool Decision to Be Made

Waikato Times

From James Houghton (Federate

...read more

1080 Drop: Possums, Rats Killed, Birds Thrive

Otago Daily Times

A recent aerial 1080 operation read more

New Zealand First policies at a glance

3 News

Election Update: New Zealand First wou...read more

Little penguins saved by fox eradication program

Australian Geographic

On Phillip Island every evening, the march of the penguins captivates ...read more

Labour Launches Biosecurity Policy

Voxy

New Zealand must have a first-class biosecurity system.

...read more




Next Steps to Protect our Natural Enviroment

National Party

The National Party's conservation policy tac...read more




Spare the 1080, Destroy the Habitat

Waikato Times

There must be an election around the corner with politicians of almos...

read more

Kia Survive Paringa 1080 Drop

Department of Conservation

All kea being monitored survived a large 1080 drop in the Paringa-Lake...

read more

Aorangi Restoration Driven by Community

Department of Conservation

Community holds the key to enhancing and restoring the natur...

read more

Kiwis Relased into Egmont National Park

Taranaki Daily News Online

Five special passengers were carried to their new homes deep...

read more

Conservation a good investment, says Forest & Bird

Forest & Bird

The Green Party's policy to invest in restoring our natural heritage was welcome...

read more

EPA annual report on aerial use of 1080

The Environmental Protection Authority (EPA) has released its fourth annual report on 1080, a substance it says is one of the most closely-monitored in ...read more

1080 kiwi claims extremely misleading

Department of Conservation

DOC is concerned factual information about kiwi deaths in the Tangariro Forest has been inaccurately port...

read more

1080 operation nails kiwi killers at Okarito

Department of Conservation

DOC says the recent 1080 operaion at Ōkārito has decimated rat and stoat numbers in the ...

read more

Possum control successful around Raglan

The Raglan Website

A series of highly successful possum and rat control operations from Raglan through Te Akau to Port Waikato was...

read more

Another view on 1080

Wairarapa Times

Barry Silvester is once again being mischevious. The deaths of 7 tracked kea is a concern for all.

...read more

Don't ban 1080. Understand 1080

Forest and Bird

For a rational, balanced discussion about the recent kea deaths

...read more

Seven keas dead in wake of 1080 work

Otago Daily Times

A disappointed Department of Conservation has re...

read more

'Donky-dumb' NZ makes stupid decisions

Otago Daily Times

What with dirty dairying and fast-food...

read more

Native plant, pest control poison of the future?

Radio NZ

Could the native tutu plant be the pest control poison of the future?...read more

Bid to aid rarest kiwi quickens

The Press

Marama and Whetu are oblivious to huge efforts to save their species as they nest on their precious egg under a hollow tree stump ...read more

Nature's lean, mean killing machine

NZ Herald

Stoats represent the biggest threat to New Zealand's surviving native birdlife. They account for more than half of ki<...read more

Biodiversity values come first

Gisborne Herald

Once it became apparent that possums were having a significant and detrimental impact on the unique biodiversity values of Ne...read more

Possum traps found in Hutt suburb

Dominion Post

Illegal possum traps found in an Upper Hutt suburb could have injured children or local pets, says SPCA.

...read more

AHB responds to criticisms, says fur recovery options being explored

Gisborne Herald

The Animal health Board has never been quoted a "per possum"...

...read more

DOC 'needs to open up on 1080 succeess'

Stuff

There are messages to get out about the effectiveness of it.

...read more

1080 protesters denies killing keas

Radio New Zealand

A campaigner against 1080 poison says he is sure his group has nothing to do with the deaths of six kea.

...read more

1080 - this debate is a no-brainer

Marlborough Express

Argument over whether New Zealand should unleash 1080 poison

...read more

Tongariro 1080 drop to include deer repellent

Wanganui Chronicle

A 20,000ha stretch of the Tongariro Forest P

...read more

Wild dog and fox control program near Clarence Town

Dungog Chronicle

Feral dogs and foxes are being targeted by a

...read more

More 1080 is needed to save our native birds

NZ Listener

New Zealand's native birds are heading for extinction

...read more

There's 1080 in our tea, so what's all the fuss about?

Dominion Post

If you want to learn the truth about 1080 poison read the recent

...read more

John Hellstrom, an officer of the NZ Order of Merit

Radio NZ

Hellstrom supports the increased use of 1080 and says bird life

...read more

1080 and pets: An interview with vet Kether Gati

TVNZ Good Morning

We need to put the risk of 1080 to dogs into perspective

...read more

Evaluating the use of 1080 report

Parliamentary Commissioner for the Environment

Predators, posions and silent forests, click for full report

...read more

1080 is best means of saving forests

The Press

The controversial poison 1080 should be used more, not less

...read more

Pest control turning tide for giant snail population

Manawatu Standard

Populations of a giant native snail species, which were in decline, are improving

...read more

'Drop more poison to save our forests'

Dominion Post

Forests will become silent expanses, empty of native birds, unless the 1080

...read more

Eradicating TB from the Hauhungaroa Range

Animal Health Board

The (AHB) will begin aerial bovine tuberculosis (TB) control in the Hauhungaroa Range this week

...read more

Public support for Ulva Island poison drop

The Southland Times

A planned aerial drop of poison on Ulva Island has received overwhelming support

...read more

Big response to call for pest control contractors

Animal Health Board

A nationwide call by the Animal Health Board (AHB) for potential new possum and ferret

...read more

1080 In Action: A Local Conern

Department of Conservation

Mike Morrison's not the sort to sit around and wait for something to happen.

...read more

World First Stoat Poison Will Strengthen Protection for Native Birds

Voxy

A new toxin for the control of mammalian pests has been developed in New Zealand

...read more

Environews

Radio Live

Environews discusses Possum poison with Janine Duckworth

...read more

People power makes the difference

Nelson Mail

The future of New Zealand's native birds and bush is up to the general public

...read more

More pest control measures seen as needed

Radio New Zealand

A rapid decline in native birds is evidence that more extensive pest control measures are needed

...read more

Concern over fall in bird numbers

Nelson Mail

NZ's forests are changing as falling native bird numbers drive the loss of native plants reliant on them for pollination.<...read more

Native birds will 'die out' without help

The Nelson Mail

Native forests are falling silent as unprotected native bird populations rapidly decline

...read more

Rats threaten endangered birds

The Southland Times

Endangered birds in one of New Zealand's leading wildlife reserves are under threat

...read more

1080 drop hammers rats in Tararuas

The Dominion Post

Rat numbers have plummeted after a 1080 drop in Tararua Forest Park.

...read more

Plenty to sing about in the Tararua Forest Park

scoop.co.nz

Rat numbers have plummeted following a 1080 operation as part of Project Kaka

...read more