Hawkes Bay Today

Possum eradication using 1080 in Hawke's Bay is unlikely to be suspended because of anonymous threats to load infant formula with the poison if authorities don't stop the practice which has been in use for half-a-century.

Hawke's Bay Regional Council chairman Fenton Wilson, a northern Hawke's Bay farmer, says controlled 1080 use has been determined safe and effective, and its use should continue, unless something better is found.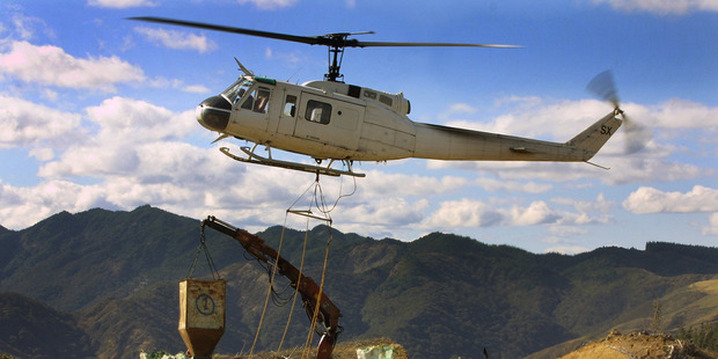 Use of 1080 as a pesticide has been a contentious issue in New Zealand for a long time, with debate barely subsiding since a 2011 Parliament commission re-evaluation which considered it "effective and safe" and the most effective method available for controlling possums over large areas.
New Zealand has been reported to be the world's largest user of the poison.
It is the only toxin registered for use on the mainland of New Zealand as suitable for aerial targeting of possum, and has been used as such since the late 1950s.
Parliamentary Commissioner for the Environment Jan Wright says campaigners against the poison have a "visceral" and emotive reaction.
Dr Wright told Newstalk ZB yesterday she was "amazed" at the evidence for 1080's effectiveness and safety.
"It's very toxic, but the way it is used for controlling bovine tuberculosis, and for controlling possums, rats and stoats on conservation land is controlled very tightly," she said.
"The practices are very different from the old days - only about a 20th is dropped on each hectare than used to be."
But Dr Wright said there were several reasons behind the strong opposition to the poison.
"One is they'll be thinking of practices in the past and not recognising those differences, and the second thing is that the very idea of dropping poison from the air is repugnant, it just feels scary.
"And the third thing is the name itself, unfortunately, sounds a bit sinister.
"There's a visceral reaction goes on here.
"It's a matter of going through looking at the evidence, looking at the facts, but when emotion takes over that doesn't always happen."
Federated Farmers president William Rolleston told Newstalk ZB farmers were "bloody angry" about the threat.
"I don't think it's a fear," he said. "I think it's an anger, I think farmers are just bloody angry that someone could have the stupidity to do what they've done."
Mr Rolleston said he was satisfied that the security of the supply chain was very good, and that dairy plants were "the proverbial Fort Knox".
"It would be pretty difficult for anyone to actually gain access to the products to carry out any contamination.
"On top of that there is testing of all the products coming through, so I think the whole system is pretty secure."
Mr Wilson describes the threat as "terrible" and "terrorist", and he trusts authorities to do their best about resolving it.
"We do rely on them to get the job done," he said.
For more information
click here