Tiakina Ngā Manu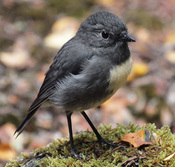 Beech Mast
Once every 15 years New Zealand beech forests produce high levels of seeds (mast) triggering a rodent and stoat explosion. When seed supplies run out these predators turn on endangered birds such as mōhua, kākā, kea, whio and kiwi along with other at risk species like bats and land snails.

Over the last eight months DOC has treated more than 600,000 hectares of priority conservation areas using aerial 1080 operations to control rats, possums and stoats as part of its coordinated Tiakina Ngā Manu programme.
---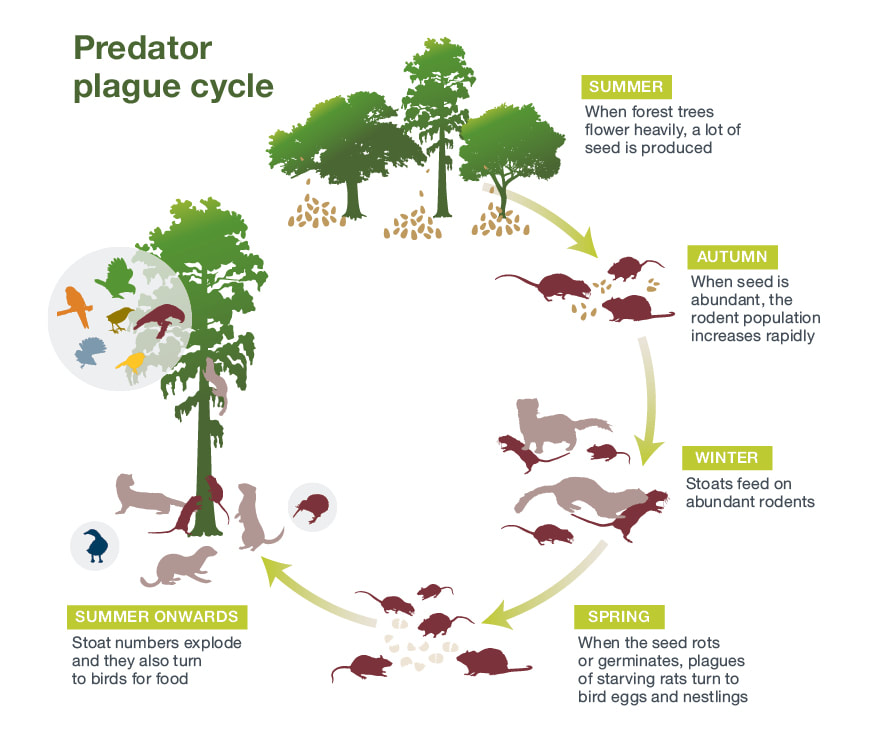 The Results
DOC Deputy Director General Conservation Services Mike Slater reported that "Early results show the nesting success of rock wren, mōhua, robin and riflemen was significantly higher in areas treated with aerial 1080 than those without. For example, rock wren nesting success in the Kahurangi aerial 1080 area was 85% compared to 30% in nearby areas without pest control."

"Rat levels crashed in most areas and tracking indicates we've also knocked back the stoat plague that often follows these beech mast events."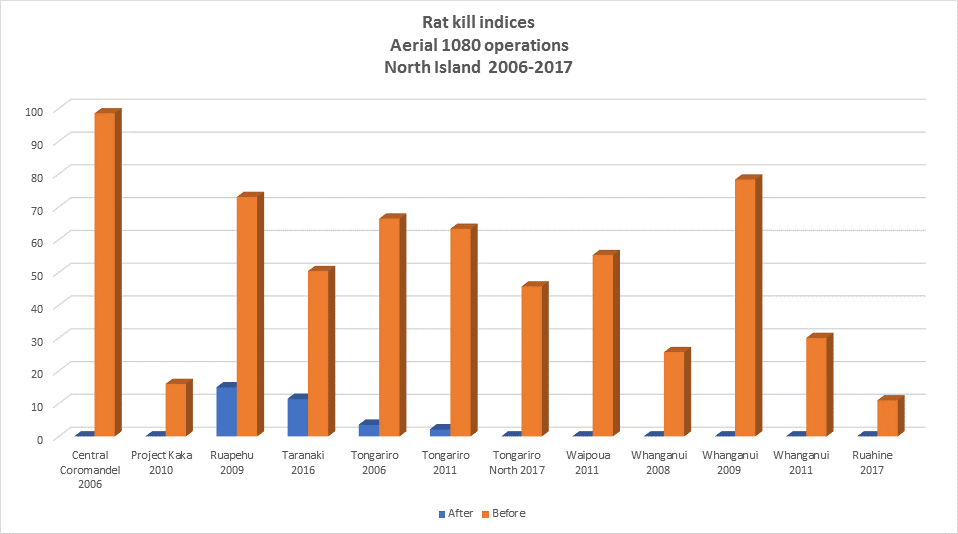 The Future
DOC is planning to carry out aerial 1080 pest control over about 250,000 hectares this year—about 50,000 hectares more than normal—to protect vulnerable native species from pests, said Mike Slater.
"We are not expecting another beech mast this year but the Tiakina Ngā Manu continues and DOC is committed to extending our regular pest control work to protect our most at-risk native animals and plants.
For more information on the Tiakina Ngā Manu visit the DOC website here